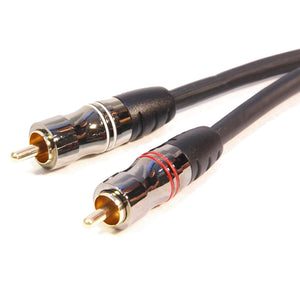 Ceiling-Speakers present a range of audiovisual products including cables, accessories and installation solutions. These products have been selected to offer very good performance at reasonable prices.
A good quality analogue audio cable fitted with high grade gold-plated RCA/ phono plugs used for connecting analogue audio devices together. 

Available in 0.5, 1.0, 1.5, 3.0 and 5.0m lengths.
for Pro Install RCA Cable (Pair)

for: Pro Install RCA Cable (Pair)
---